Welcome to the
ANDERSON-THOMSON
AMERICAN LEGION POST 98
Mail: P.O.Box 931, Cumberland Wi. 54829-0931
We meet on the Second Tuesday of each
month at 7:00 PM.
We have 145 Eager Members.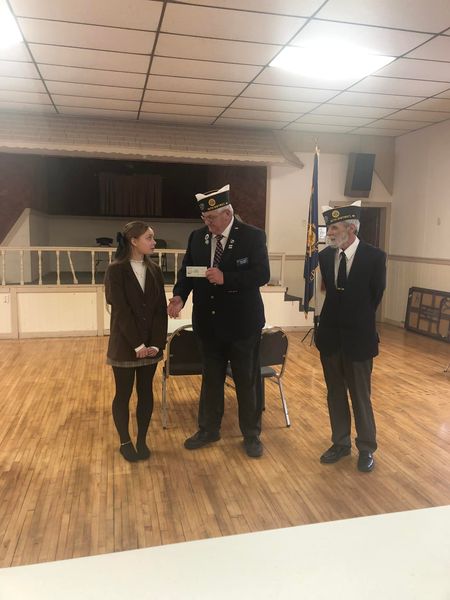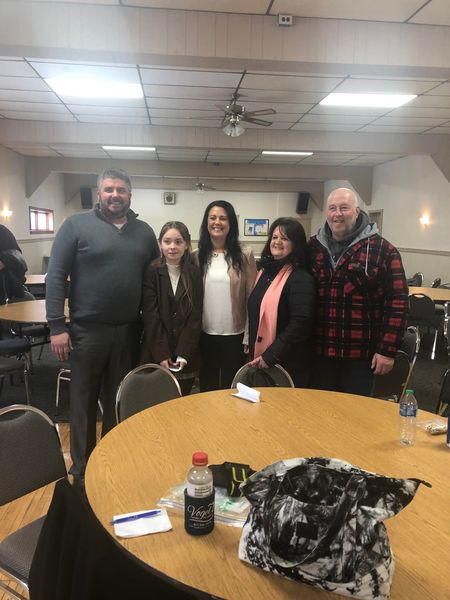 Molly Miller was our Oratorical Entrant for 2022
Zoe Stephanie was our Oratorical Entrant for 2023.
She placed as First Runner Up at Ripon Collage 2/11.
Here are some quick Links to other Websites.
Am Legion Post 158 Maiden Rock.
******************************************
Here is a link to a
For Retired or Disabled Veterans.
******************************************
Here is the U.S. Dept of Veterans Affairs."
******************************************
Here is a link if you need a copy of
| | | |
| --- | --- | --- |
| | Identity Theft Warning | |
As you may be aware of already, older Vets and
retirees are becoming increasingly popular
targets for identity thieves. The headaches, stress,
and monetary losses that come with being a victim
can be life altering for families. One way identity theft can
be prevented is by enrolling in an identity theft protection
service that will prevent identity theft from ever occurring.
Not only do identity theft services notify you of
suspicious activity, they also go as far as to monitor every bit of sensitive
information including bank info, credit card info, social security numbers,
and even addresses and names. Because of this, the options for choosing an identity
theft protection service can get complicated, my team
and I have worked hard to develop a completely free resource
that will help guide vets, retirees, and their families in
choosing an identity theft protection service that best
suits their needs. Our guide is filled with in-depth
reviews, detailed comparisons, and expert ratings.
You can see our guide Here!
The easiest way to protect your Credit is to freeze it.
Check this guide to read more information; How to thaw a credit freeze .
MESOTHELIOMA INFORMATION
Here is a compilation of good sites for
information on Mesolthelioma.
Assisted Living Assistance
There is a place you can go to, to get
the help you need when you or your family
Veteran may need to look into assisted living
Go to Assisted Help
Veterans: Starting a Business Could
Be Rewarding and Lucrative
Veterans often have special qualities that
set them apart from the rest.
If this sounds like something you would like
to look into further, click the links below for
more information.
Feature Article: Starting a Business
It is best to have a business plan, so go HERE for help.
Go HERE to research the Grants Available.
Veteran Women Igniting the Spirit of Entrepreneurship,
V-WISE can benefit Female Veterans.
Those looking to start an LLC can go HERE.
There is also the option to jump into a Franchise, check HERE
Flag Display FAQ's

Have questions, check Here!

Veterans Still Serving America!